LAL-D is under-diagnosed1
LAL-D primarily presents in pediatric patients, however, many older patients with LAL-D may be misdiagnosed or undiagnosed2
PATIENTS WITH LAL-D MAY PRESENT AT ANY AGE2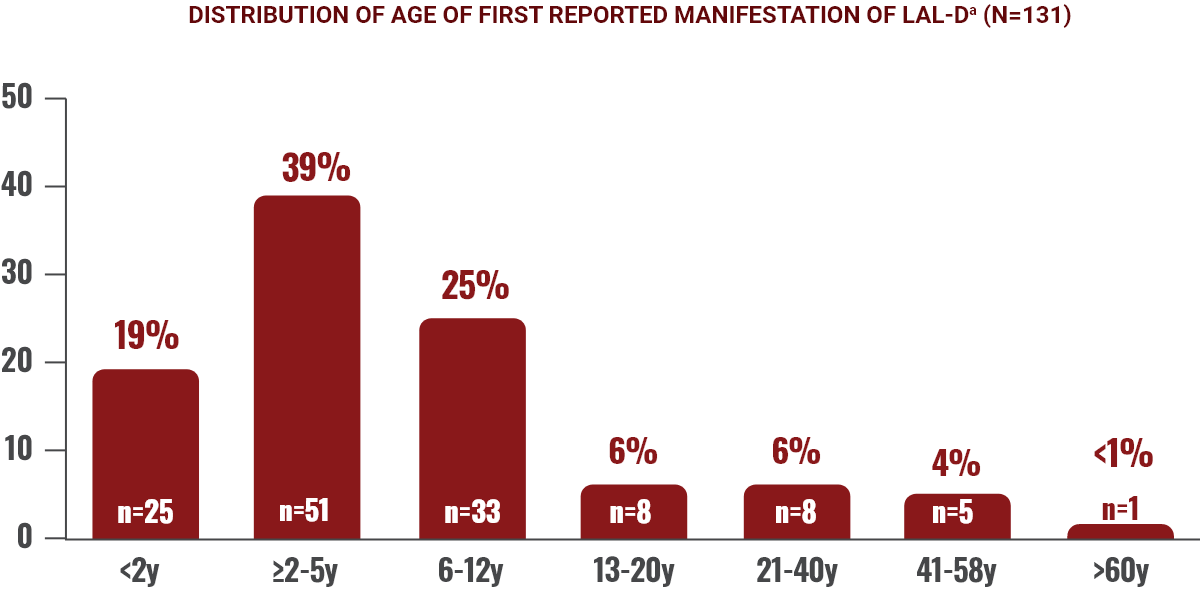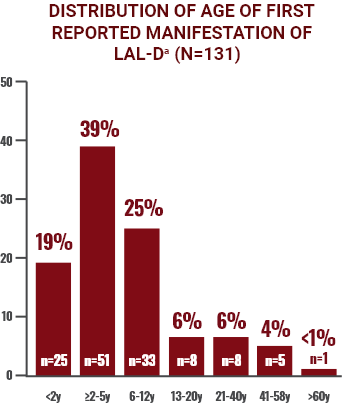 aThis observational study included 48 patients with confirmed diagnosis of LAL-D from North America and Europe. Patients with rapidly progressive LAL-D ≤5 years of age were excluded from the study.
LAL-D IS RARE, WITH AN ESTIMATED PREVALENCE OF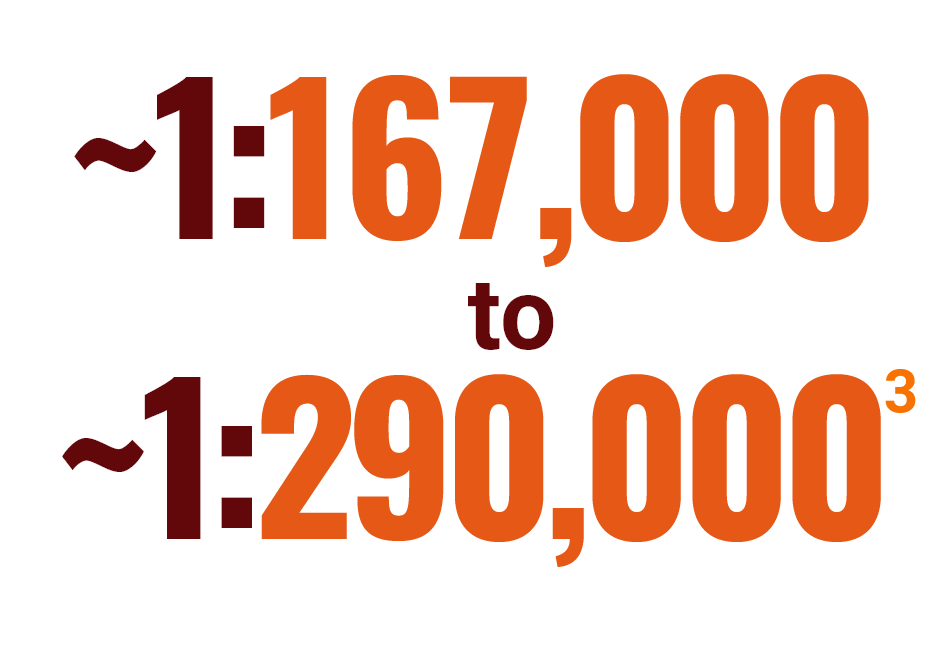 Abbreviation: LAL-D, lysosomal acid lipase deficiency.
References: 1. Reiner Ž, et al. Atherosclerosis. 2014;235(1):21-30. 2. Bernstein DL, et al. J Hepatol. 2013;58(6):1230-1243. 3. del Angel G, et al. Hum Mutat. 2019;40:2007-2020. 4. Lukacs Z, et al. Clinica Chimica Acta. 2017;471:201-205.
REGISTER TODAY

and receive all the latest LAL-D information.
*All fields are required